Sales Supervisor (Palembang, Surabaya dan Purwokerto )
PT TOA Coating Indonesia -
Central Park Mall, South Tanjung Duren, Jakarta, Indonesia
---
Candidate must possess at least Bachelor's Degree in any field.
Required language(s): English
At least 3 Year(s) of working experience in the related field is required for this position.
Required Skill(s): leadership skill
Preferably Supervisor/Coordinator specialized in Sales - Retail/General or equivalent.
Job Responsibility :
Analize on Market situation and competitor activity
Monitor, record, analyze and report on activities trends, result and recommendation relating to sales activities
Target oriented and able to make sales strategy to achieve the target
Having a good connection in the retail industry
Good communication skill and fluent in english
Hard worker, honest and able to work independently as well as in team
Able to work underpressure
willing to be placed at Palembang, Surabaya or purwokerto.
Diiklankan sejak 01 November 2018
Ditutup pada 15 November 2018
Lowongan lainnya dari PT TOA Coating Indonesia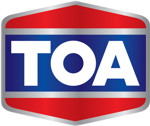 PT TOA Coating Indonesia -
Tangerang (Banten) - Kawasan Industri Millenium Tigaraksa
06 Nov - 3:57 PM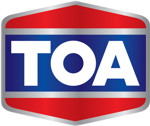 PT TOA Coating Indonesia -
Jakarta Barat (Jakarta Raya)
02 Nov - 4:19 PM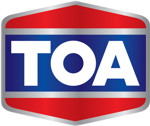 PT TOA Coating Indonesia -
Jakarta Raya - APL Tower
01 Nov - 1:00 AM
Profil Perusahaan
PT TOA Coating Indonesia
Indonesia - Jakarta Raya - APL Tower
TOA Paint (Indonesia) Co., Ltd. is the subsidary of TOA Paint (Thailand) Co., Ltd, which is the largest decorative paint manufacturer in South East Asia and exporter of premium paint products including decorative paint, heavy paint, wood coating, protective coating, marine coating, chemical construction, aerosol spray and abrasive product. TOA is the leader of innovative and decorative paint manufacturer in South East Asia who offer and supply a variety of demand by a plenty innovative painting solution system in both household and industrial market. More than 40 years of paint business, our products continue to gain an increasing share of the highly competitive in both international market and domestic sales due to our premium product quality and high service level. Due to our rapid growth and expansion in the business, we are currently looking for the number of dynamic, result-oriented, and high energetic calibers to join our excellent team in the following positions:
Mengapa bergabung dengan kami?
We believe that employees are our valuable asset and that everyone in our company is a key player in helping companies to reach the pinnacle of success. We are looking for professionals who are motivated, dynamic, responsible and disciplined willing to go forward and join us become one of our great teams.